About Akiba

Akiba, the mothership for fans of imported candy, manga, kawaii goodies, Japanese collectibles, gachapon, and UFO Catchers.



---
FAQ - Frequently asked Questions
When will I receive my package?
Orders get picked up by Bpost twice a week. Your should receive your order within 1 to 4 working days.
When can I pick up my order?
Once your order is available for pickup, you'll receive a confirmation email. With this email you can pick up your order at the counter of your chosen shop. This might take a few working days.
I can't find a certain item on your webshop or in your shops, can you order it for me?
We're always trying to expand our assortment. Feel free to talk to our staff about suggestions and new items.
When are you guys open?
Scroll down on this page to find the opening times for all our stores.
Which countries do you ship to?
During checkout you can select the desired EU country from a list. If you are unable to find your country, you can send an email to [email protected] Please note that we do not ship to the UK until further notice. 
Do you guys sell B2B or wholesale?
No. At this moment we focus solely on B2C sales.
I want to work for Akiba. Do you have a (student) job for me?
We receive tens and sometimes hundreds (!) of applications a month. We are humbled by your enthusiasm, but sadly we cannot reply to all of these applications. When we are looking for more people, we will annouce this on instagram and facebook. If you want to apply for a job anyway, feel free to send your motivation and resume with photo to [email protected]
Do you want to sponsor our event/student club/... ?
Sadly, no. We receive this question almost daily and it's impossible for us to answer all of you.
I'm an influencer. Can I get free stuff?
No.
Our shops:


---
Akiba Antwerp
Antwerp Central Station
Pelikaanstraat 3/1220, 2018 Antwerpen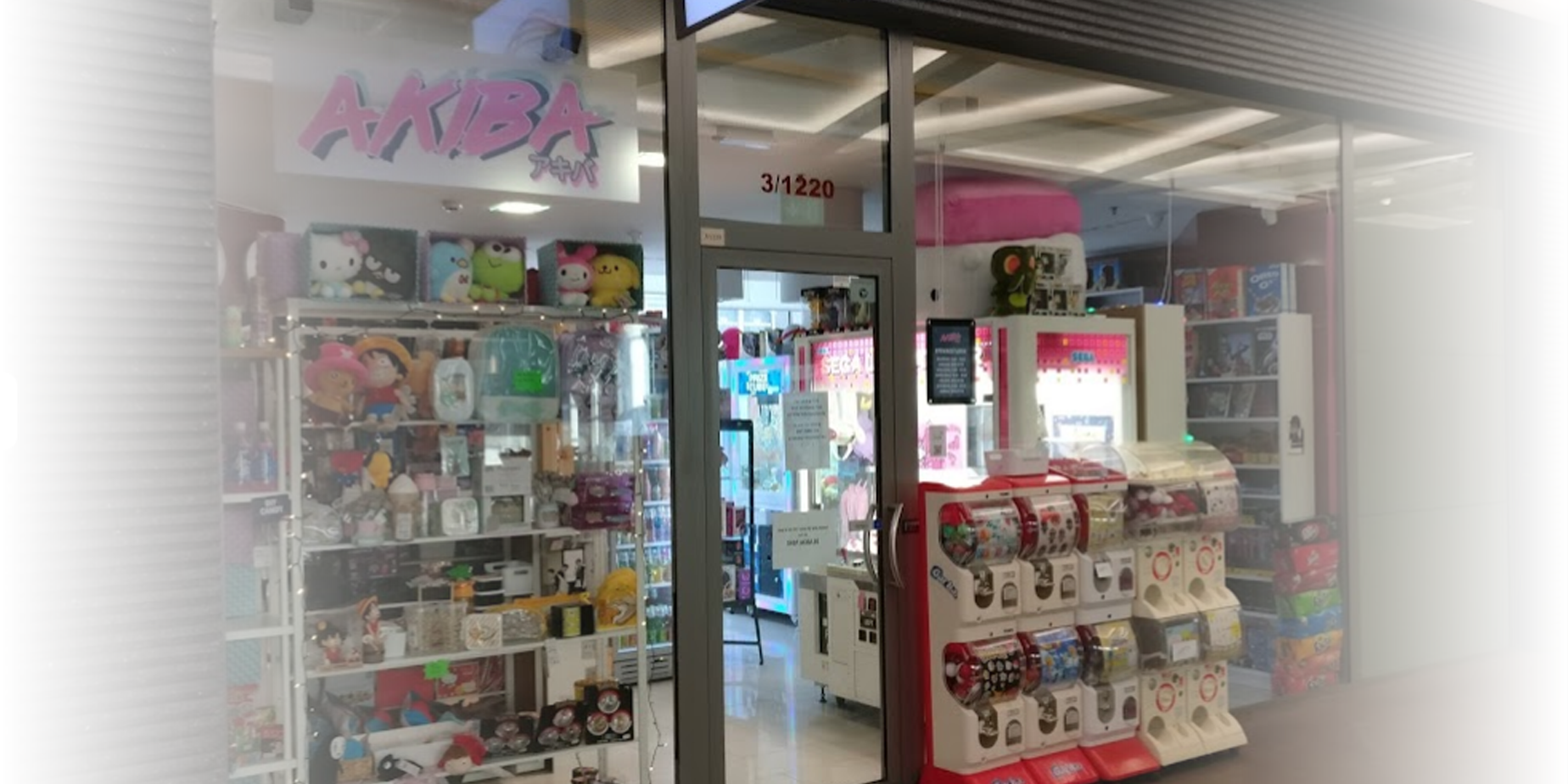 Opening Hours:

Monday-Friday: 12h - 18h
Saturday: 10h - 19h
Sunday: 13h - 18h


---
Akiba Leuven
Diestsestraat 120, 3000 Leuven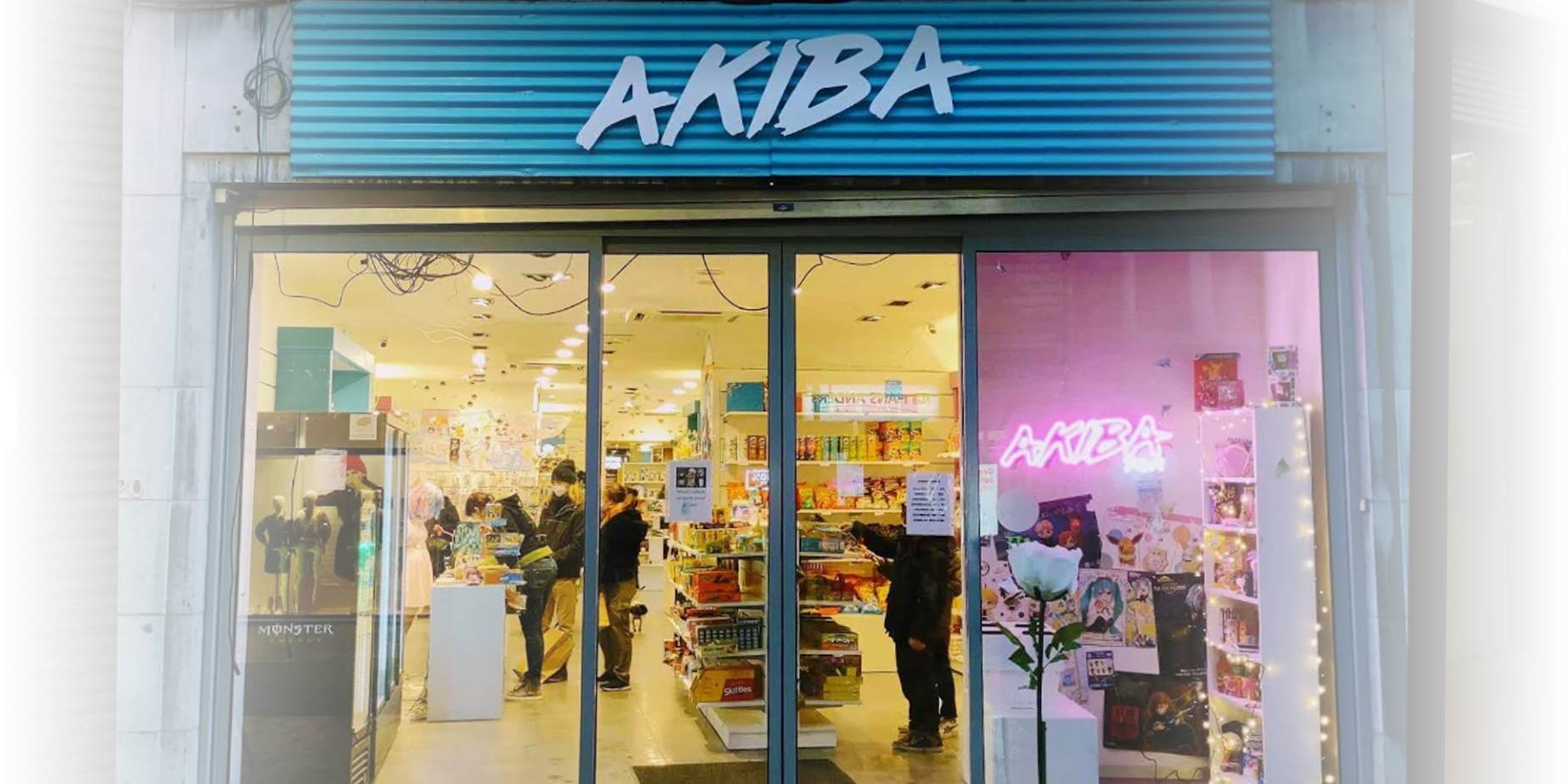 Opening Hours:
Monday-Friday: 11h - 18h
Saturday: 10h - 18h
Sunday: Closed


---
Akiba Mechelen
Bruul 91, 2800 Mechelen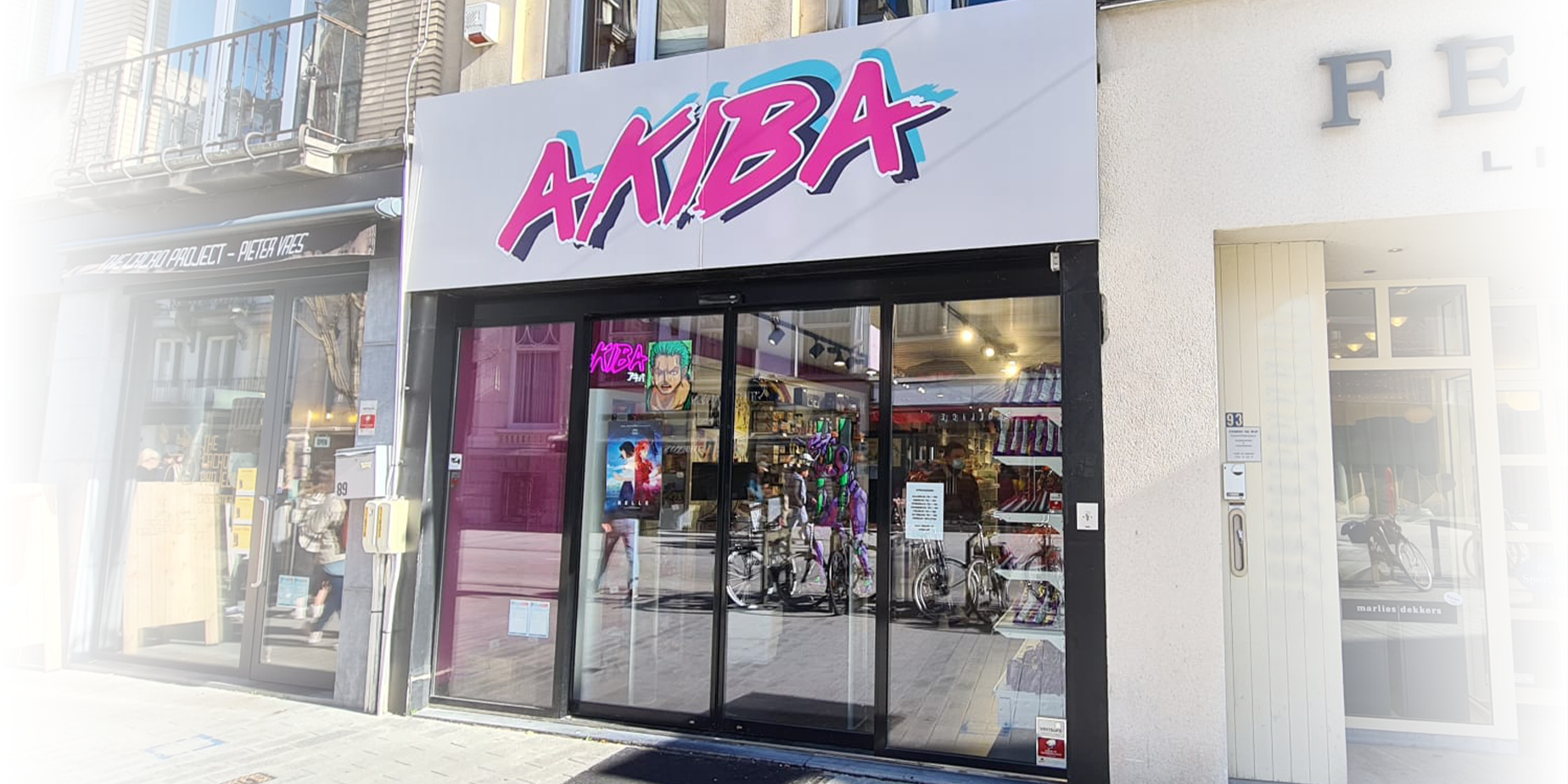 Opening Hours:
Monday-Saturday: 11h - 18h
Sunday: Closed


---
Akiba Sint-Niklaas
Stationsstraat 40, 9100 Sint-Niklaas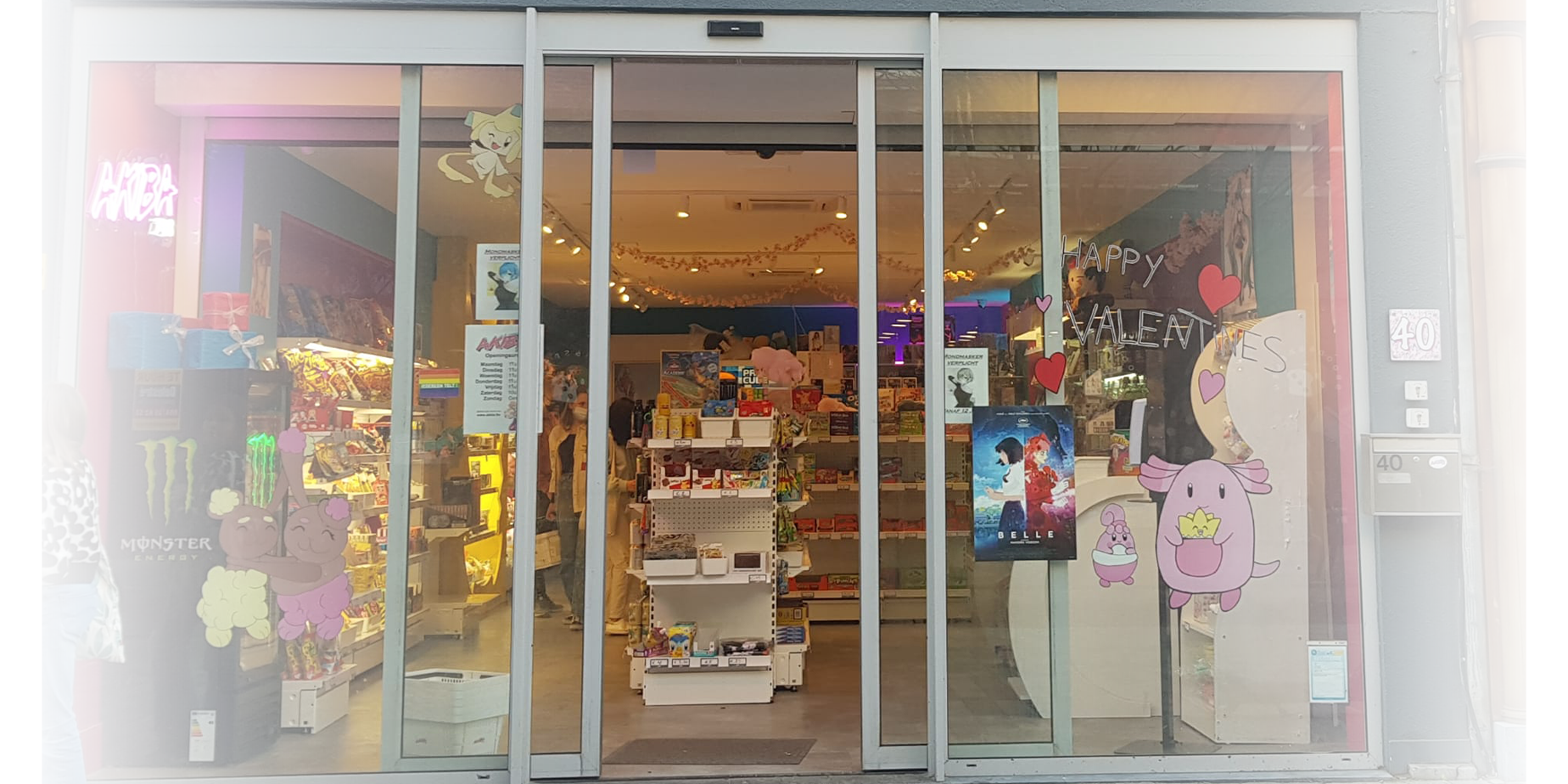 Opening Hours:
Monday - Friday: 11h - 18h
Saturday: 10h - 18h
Sunday: Closed
Follow us on our social media channels:
Facebook, instagram, TikTok, Twitter.